Skip to Content
Partial and Complete Denture Sets in Fenton
Dentures may be a good option for patients with decaying or missing teeth, because removable dentures are more affordable and less invasive than a permanent dental implant. During just a few visits to our office, our dentists can make exact impressions of your teeth and create a perfectly-shaped denture set custom-made to your mouth. It's a fast way to restore your own confidence in your smile with a full set of even, white teeth. Contact Brookwood Dental Center to schedule your first consultation appointment.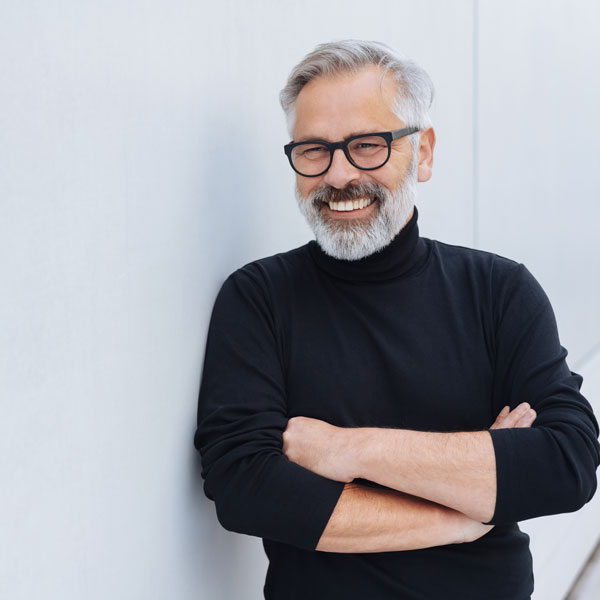 Getting Used to Dentures
With custom dentures and a little practice, you should be able to eat, talk and smile normally. When you first get your new dentures, it can take around a week to adjust, so you should choose soft foods that are easy to chew. Eventually, you can get used to eating harder or stickier foods, taking small bites and chewing slowly. At night, remove your dentures and place them in water. Dentures must be cleaned every day according to your dentist's instructions.
Remember, new dentures will probably need to be adjusted a few times when you first receive them to make sure they fit properly. If you're experiencing discomfort with new dentures, don't panic. Your dentures were custom-made based on your exact teeth impressions, so just contact our office for an adjustment until everything lines up perfectly.
What to Do If You Damage Your Existing Dentures
Dentures are actually quite fragile, so you need handle them with care and clean them well according to instructions so they stay in good condition for years to come. In the event you do damage them, however, it's useful to know the basic steps to take. First of all, if your dentures are damaged, please call our dental office right away for same-day emergency dental service so we can examine and repair them as needed.
You shouldn't try to fix dentures by yourself without a professional, because this can cause more damage. However, there are certain things you can do at home before heading to the dentist. Depending on the issue, you can place dental wax on the wire as a temporary barrier if a loose clasp is rubbing and irritating the inside of your mouth. If the dentures themselves are damaged, first gather any broken pieces you can, including wiring. Take the dentures out and soak them in water while you transport them to our office. Do not continue wearing damaged dentures.
DO NOT
Buy a home repair kit. These can cause your dentures to break even more and cause permanent harm. We don't want our patients to have to purchase a full replacement set because of additional harm that could have been avoided.
Use over-the-counter glues, which could contain harmful chemicals.
Schedule an Appointment Today
The team at Brookwood Dental Center is happy to examine and recommend the proper course of action to help you regain your confidence. Reach out to our office by calling 636-349-1070 at your earliest convenience!